Example 1
Marco Simoncelli fatally injured during the 2011 Malaysian Moto GP.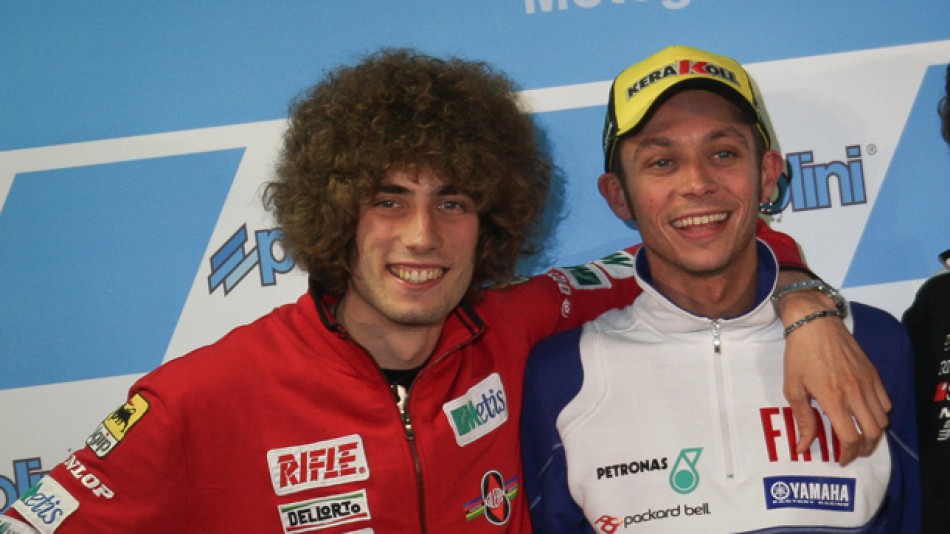 During the incident, Simoncelli's close friend Valentino Rossi was unable to avoid collision with his body.
Following the death of Simoncelli, former rider Wayne Gardner, who had himself struck a fallen rider, was one of the first people to stress to Rossi that what had happened was not his fault.
Read about the incident here